Jersey City Arts Fund Committee Seeks Feedback from Jersey City Voters
Originally published on New Jersey Stage, 07/10/2020. CLICK HERE to read the original article.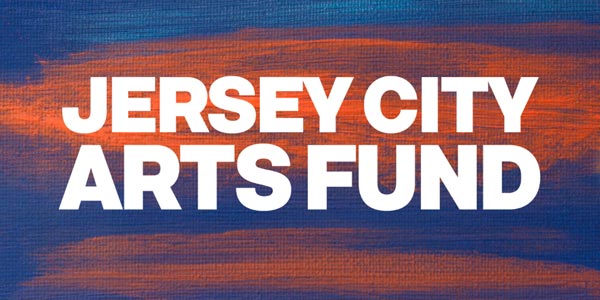 (JERSEY CITY, NJ) -- The members of the Jersey City Arts Fund Committee are asking for feedback from Jersey City voters regarding the Jersey City Arts Fund Referendum slated for the November 2020 Ballot. In February 2020, the City Council approved a referendum ballot question that would establish a Jersey City Arts Fund (JCAF) to support local arts and culture organizations, artists, arts education, and more.
Money for the Fund would be raised through a small property tax. The City Council has indicated that they would set the tax at either a quarter-penny or half-penny per $100 of assessed property value, but have set a cap of 2 cents per $100:

Jersey City residents are being asked to answer this short survey to help the Jersey City Arts Fund Committee gauge the level of support for the JCAF in the November 2020 Election. 
"We believe there is strong support for the arts here in Jersey City, and that now, more than ever before, citizens understand that in order for the arts to survive, they need funding." said Jersey City Arts Fund Committee member, Robinson Holloway. "But before we can go forward with the referendum this year we need data and feedback from voters. We're asking that people from all over Jersey City fill out the survey, whether they support the referendum or not."
Charles Kessler, a Jersey City resident for thirty eight years, shared his perspective: "At a time when people are thinking about leaving urban areas, the arts serve as a reminder of why it's worth staying."
Jersey City voter Danny Victor, who is supportive of the Arts Fund, said, "Art is culture and you don't have a real city without culture!" 
"The JCAF is critical for local arts organizations, especially those who are supporting marginalized groups." said Summer Dawn Reyes, founder of Thinking In Full Color. Thinking In Full Color is an award-winning Jersey City arts organization that empowers women of color through education and the arts. "Women of color have disproportionately been impacted by COVID-19 and this fund creates an opportunity for these artists to use their talents to impact the world while providing for their families. This is a rare opportunity for the most marginalized artists."
The members of the Jersey City Arts Fund Committee are: Meredith Burns, Executive Director of Art House Productions; Thomas Carlson, Artist and Owner of Jersey City Art School; Beth Cope, Managing Director of Jersey City Theater Center; Diane Dragone, Artistic Director of The Kennedy Dancers; Robinson Holloway, Executive Director of Art Fair 14C; Crystal Letters, Poet & Marketing Professional; Olga Levina, Artistic Director of Jersey City Theater Center; Courtney Little, Producing Director of Art House Productions; Kyle Marshall, Artistic Director of Kyle Marshall Choreography; Martin Pierce, Jersey City Resident and Arts Supporter; Samuel Pott, Artistic Director of Nimbus Dance; Rachel Poy, President of JC Writers; MacAdam Smith, Co-Chair of the Jersey City Arts Council; Heather Wahl, Artistic Director of Speranza Theatre Company.
Read the full bill here: https://legiscan.com/NJ/text/A3832/2018
For more information about this initiative, and to fill out the survey in English or Spanish, please visit: https://jcaf.squarespace.com
Questions? Interested in volunteering? Contact jerseycityartsfund@gmail.com